Welcome on the website of Bus rental Tyrol!
The bus rental Tyrol service offers the appropriate buses for all type of transfers and guided sightseeing tours in the European area "Tyrol, South Tyrol / Alto-Adige, Trentino" (in short, "Euro region Tyrol"). Working in close cooperation with experienced bus rental agencies from the Land Tyrol (North-Tyrol and East-Tyrol) and from the Italian region Trentino Alto-Adige, our coaches and minibuses with driver can drive you at any time in Tyrol, but also anywhere else from and to Tyrol.
On this webpage, you will find information about coach rental and minibus rental in North-Tyrol, East-Tyrol, South Tyrol and Trentino, as well as information concerning our patner bus agencies, interesting guided tours as well as information about City Tours, the provider of coach rental services Tyrol.
Tyrol in a few words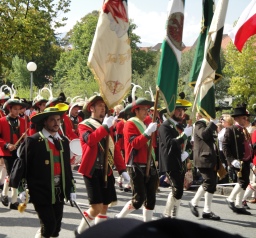 Divided between Austria and Italy since 1918, the four parts of Tyrol get more and more reunited since the establishment of the Euro region of "Tyrol, South-Tyrol/Alto-Adige, Trentino" in 1998. With a population of over 1,7 million inhabitants, a 26.000 km² area and a GDB of almost 50 billion euros, the Euro region Tyrol is a fast-growing actor of the Alps area
For further information about the history of Tyrol and the Euro region of today, as well as touristic attractions and guided tours in Tyrol, you can visit the tourist information website "Tyrol Tours" (English version under construction). If you would like to learn more about the bus rental service in Tyrol or rent a bus, you can contact us at . We are looking forward to your email!